We can help you make your ideas into reality. Contact us and make the first step towards completing your engineering goals.
OVERVIEW OF PREVIOUS PROJECTS
Here you can see a short overview of projects and tenders in which we successfuly participated.
Energy renovation of family homes
In 2015 we successfully applied many homes for EU funds. The next EU program for family homes is expected in 2020.
Energy renovation of residential buildings
We successfully completed projects and applications for many buildings. A new program is scheduled for 2020.
Energy efficiency in tourism and retail
In 2018 we successfully completed projects and EU fund applications for clients in tourism and trade.
Renewable energy heating
In 2018 and 2019 we succesfully completed many projects and EU fund applications. A new program is expected to start in 2020.
Photovoltaic powerplant
In 2019 we successfully completed projects and EU fund applications for PV systems, and a new program is expected to start in 2020.
Design and Survey
We sucessfully designed and surveyed projects ranging in size from family homes to public institutions and factories.
We offer a wide variety of engineering services to meet all your needs.
Elkon ltd. has since its founding in 2013 offered a wide variety of services in the field of energy, engineering design, surey, energy auditing, thermal imaging and health and safety consulting. In our work we completed projects and EU fund applications for a large number of clients, including both private individuals and both private enterprises and public institutions. Our goal is to provide a complete spectrum of services in all phases of project preparation and execution, and also to provide support during system operation.
Our clients include Altpro ltd., Auto Hrvatska plc., Belona ltd., City of Zagreb, City of Opatija, HŽ Infrastruktura ltd., Ministry of Justice, MB Objekti ltd., Stambeni ZG ltd., Remia-plast ltd., Zagrebački Holding ltd., Parish of st. Peter in Zagreb and many others.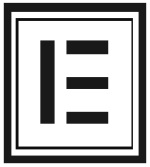 We offer a wide variety of services in engineering and consulting.
Engineering design
Mechanical, electircal and architectural design solutions for all your needs, with emphasis on renewable energy solutions.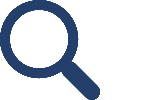 Survey
Licensed survey of construction and engineering projects of all types and engineering fields.
Energy certification
Energy certification and audits of buildings and energy audits of big businesses..
Health and safety
Health and safety consulting services for projects and enterprises, Co-ordinator I and II.
Thermal imaging
Thermal imaging of buildings and systems with expert analysis and reporting.
EU Funds
Consulting services for EU Fund applications, including project management after a sucessful application.
How can I apply for EU funds?
The simplest way is to contact us, because we offer a complete service starting from producing an engineering design and documentation neccessary to apply, to organising construction, installation and survey of the project, to administrative management of the project and handling payment requests for the subsidies.
When does the next subsidy program start?
The Fund opens subsidy programs according to its own schedule, which we regularly monitor and can let you know when one starts. We can also direct you towards the proper program for your needs. In 2020 a number of programs are expected to start, including those for building renovations, heating and thermal solar systems, and PV systems, but exact dates have not been announced yet.
How high is the subsidy I can get?
So far the subsidies offered were between 40 and 80%, where higher subsidies were awarded to applicants from locations that are classified as areas of special government care, islands or mountainous regions. For enterprises the subsidy can also be determined according to size of the company, with micro and small enterprises receiving the highest subsidies.
What are the odds of getting a subsidy?
In most EU fund programs the subsidies are awarded on a first come first served basis, which means that an early application is of paramount importance in ensuring that your subsidy request is granted. We can offer you our services in making the engineering design and preparing the necessary paperwork prior to the start of the program, which enables you to be among the first applicants once the program starts.
What is the price of your services?
The prices of projects depend on the type of engineering design and solution or building to be designed. An exception to this have been projects for private houses, where the EU Fund defined the price of the project for heating systems and PV systems to be 5,000 kuna for all projects, given that their scope and complexity was predetermined by Fund requirements, and it was possible to get a subsidy for them too. For all other projects and design we need to give a custom quote depending on the desired solution.
How fast can you finish the design?
The time necessary for every project and design varies depending on the complexity of the desired solution. It can range from a couple of days for simple heating systems to a few months for complex multi-building construction projects. Given that the time from the subsidy program starting to the application deadline is usually short, and there are many orders being placed during it, we advise our clients to place their orders in advance.
Our office is in Zagreb, but we offer service in all of Croatia, with a special emphasis on the Sisak-Moslavinca county.
Ulica braće Cvijića 27,
10 000, Zagreb
Mon-Fri from 09:00 to 17:00 h,
We kindly ask you to notify us in advance of your visit, as due to the necessity to frequently be on construction and project sites, we can't guarantee an appointment will be possible otherwise.
You can contact us using the contact form immediately below this section.
Do you want to know more?
Have a look at our FAQ or contact us. We are at your service to answer all your equstions concerning possible orders in the field of engineering and consulting services.
Join a large number of our existing satisfied clients and improve your life and business through the use of renewable energy sources and energy efficiency measures.